Odin Forex Robot is an expert advisor that is called brutal by the developers. The company has horrible feedback on the Forex Peace Army. The presentation itself has almost no information about how the system functions in the real market and what we have to expect. There are links with numbers on the fake reports. The advisor got $176,834 for the last 30-days. $151,284 in September 2021. The system has got $1,449,500 in 2021.
What is Odin Forex Robot?
The robot doesn't look like an average robot on the web. We have no sign that there's a system that makes profits.
Official Odin Forex Robot site
The site hasn't changed for years. It keeps looking like an absolute scam and iconic fake. We have no idea why people keep trusting it.
How can we use Odin Forex Robot?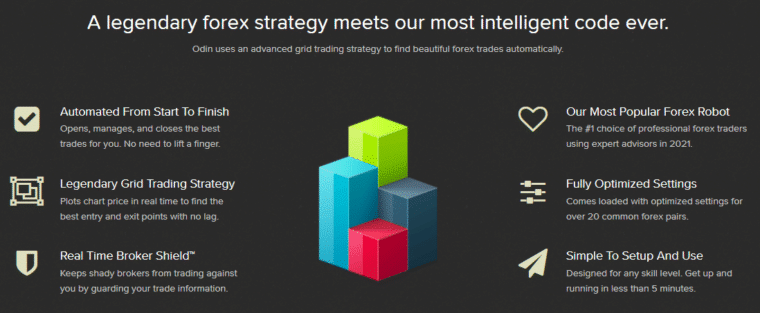 The following list includes all features, settings, and other detailed explanations. We hope it helps you to make the right decision.
Odin Forex Robot works on a terminal automatically for us.
We may do no extra effort.
It executes a Grid of orders strategy.
The additional strategies are trend and price action.
So, it places Grids of orders checking these strategies.
The system has broker protection that covers SL and TP levels from the broker not to be hunted.
There are other protection features like high spreads and high slippages.

The devs keep insisting that the robot is the #1 advisor in 2021. It sounds like an iconic scam.
We are allowed to customize the advisor if we understand what should be changed.
We can trade with 20 cross pairs.
There are no explanations as to what pairs are part of these 20 symbols.
We don't need to spend much time setting the system up.
We have a user manual applied.
It can be applied to Standard, Mini, and Micro accounts, as well as 4 and 5-digit accounts.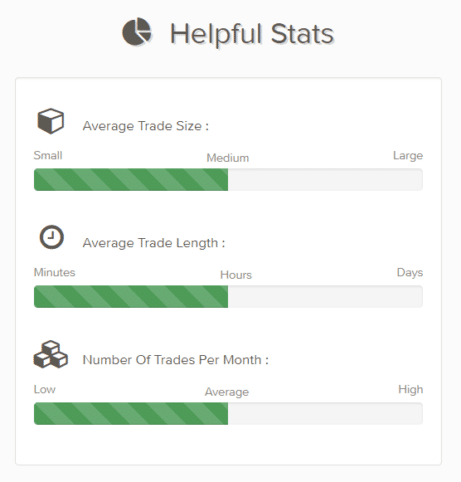 We have a block of helpful stats that are fake. There's no data behind that can be verified. It's suspicious to trust it.
Pricing & refund

The system is available for $129 with a 35% discount. The original price was $199. We don't know what the package includes. There should be updates and upgrades applied. We don't know details about real and demo account license numbers. It's unprofessional. The devs applied no refunds.
Trading strategy
The robot works with Grid, Trend, and Price Action strategies.
We can trade 20 pairs.
The time frame details aren't revealed.
The presentation doesn't include any sign of backtest reports. It means that the system could have not been tested at all. We don't know details like win rate, leverage, drawdowns, and a broker name.
Trading results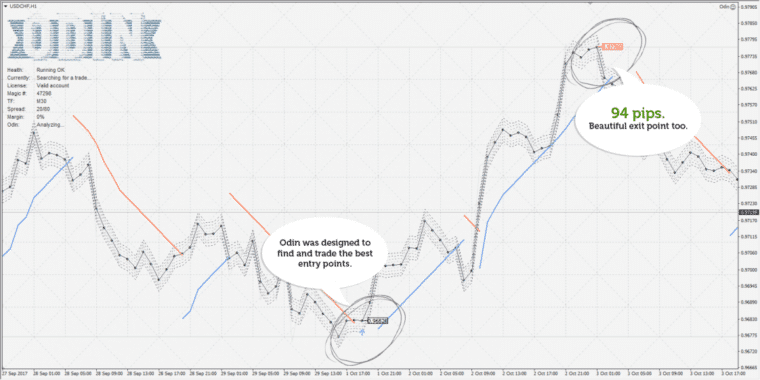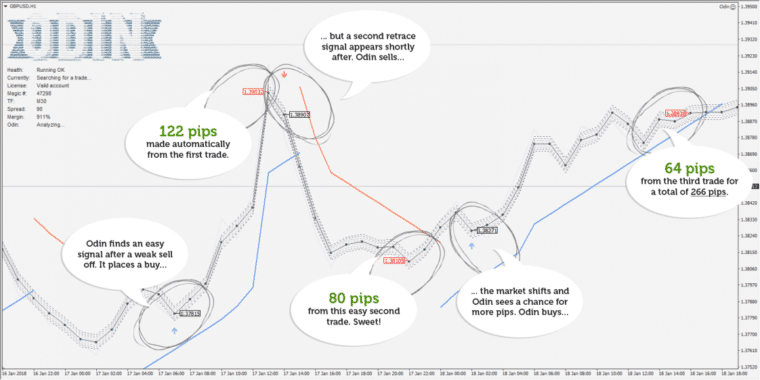 The devs tried to introduce these screenshots like the ones that should show people how to be profitable in the real market, but this is not true. The system should be introduced by the verified trading results.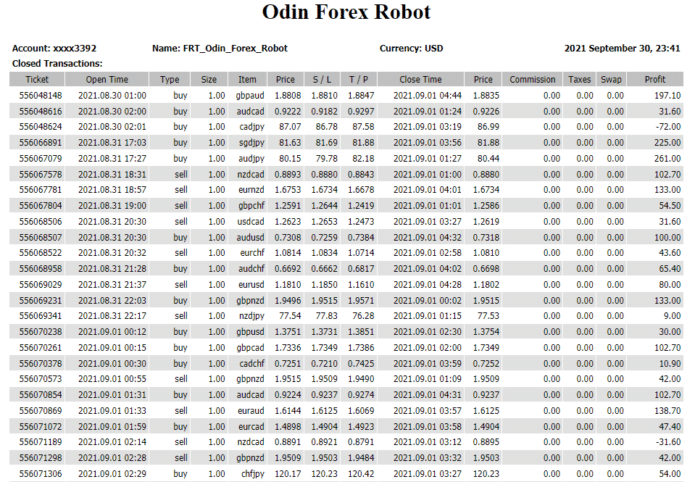 We have only these reports with unverified data. Even if they are relevant they were obtained from the demo account.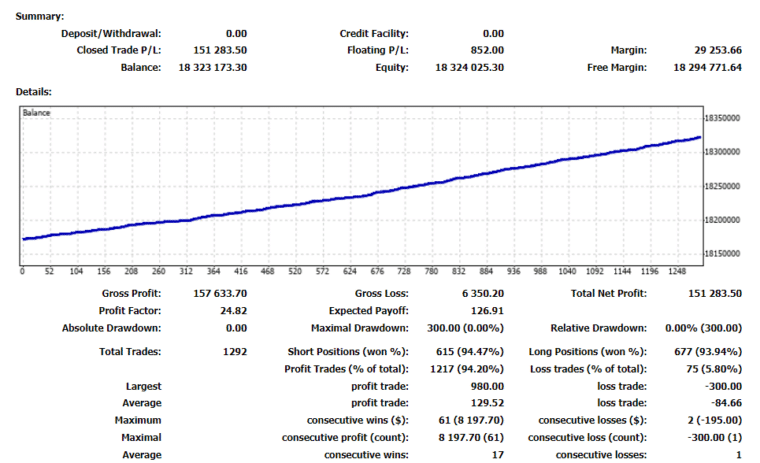 The gross profit in September was $157,633 and the total net profit amounted to $151,283. There were 1292 trades closed. The win rate was between 93% and 94%. The largest profit trade was $980. The maximum drawdown was $300.
What are the real customers saying about Odin Forex Robot?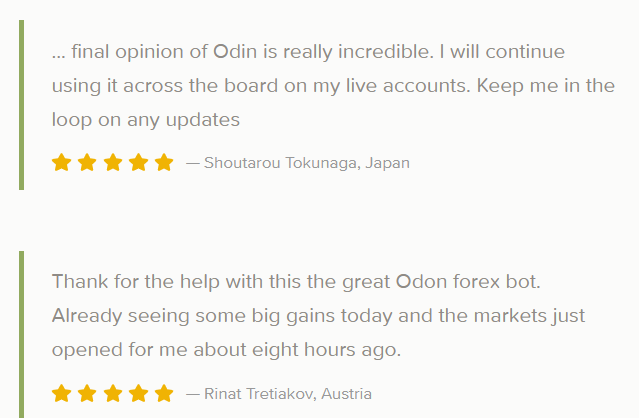 We have some fake positive feedback on the site published.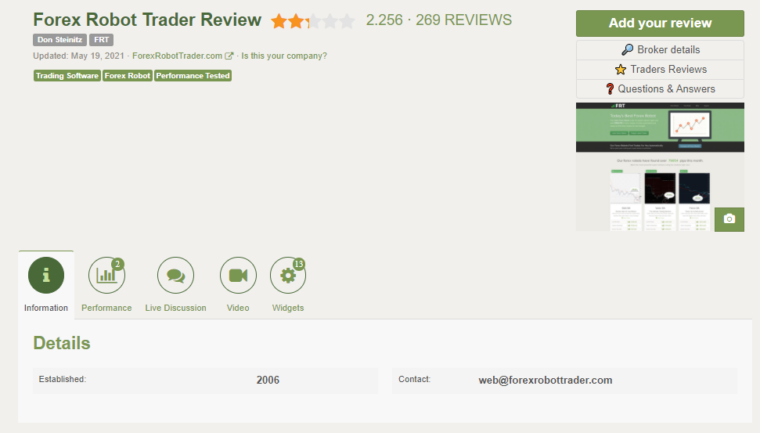 The developers created a page on Forex Peace Army with 269 testimonials and a 2.256 rate.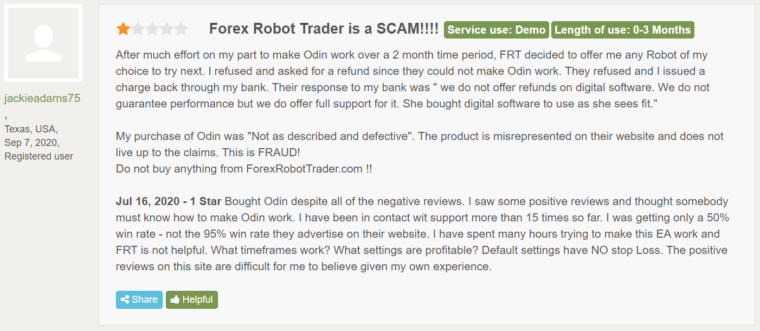 There are so many negative testimonials written about how the system works on the real account.
Other notes
The advisor is a scam and should be avoided for you best. The developers fish for our money.
Summary: is Odin Forex Robot a trustworthy EA?
Odin Forex Robot
Odin Forex Robot is a scam trading solution. The presentation doesn't include anything that is important for us like backtest reports, trading results, refunds, and so on. We should avoid it.
Odin Forex Robot is a scam trading solution. The presentation doesn't include anything that is important for us like backtest reports, trading results, refunds, and so on. We should avoid it.
Dislike
No team revealed
No risk advice given
No backtest reports provided
No trading results shown
No refund policy provided
Horrible testimonials