Pionex offers 16 free algorithms for its user with different trading approaches and settings. It does not require any coding knowledge for configuring the bots by offering easy built-in parameters like the lowest price, profit per grid, leverage, and total investment. This review aims to explain the working and profitability of the offered tools and features of the Pionex' crypto bots to see if they are worth attention.
Pionex detailed analysis
Pionex offers recommended settings for the bots with AI advisers according to the market conditions. It hosts an intuitive dashboard for managing your trades. There are a total of 346 coins present, which constitute a monthly trading volume of more than $5 billion.

How Pionex works
At Pionex, traders can set the parameters for their algorithms such as price scale, take profit ratio, safety orders, investment, trigger price, rebalance mode, arbitrage gain, and much more. The bots will purchase and sell coins with manual or automatic settings. The platform offers the following bots in the exchange:
Grid trading
Dollar-cost averaging
Rebalancing
Arbitrage-Moderate
Margin grid
Reverse grid
Infinity grid
Smart trade
Trailing buy
Stop limit
Leverage grid
Trailing sell
Leverage reverse grid
Dual investment
Martingale
Spot futures arbitrage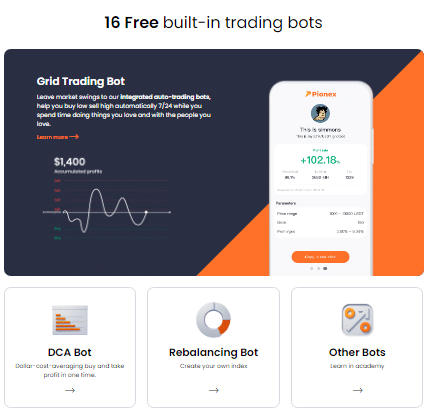 Registration process
Traders can begin trading multiple cryptocurrencies on the Pionex platform and benefit from a variety of automated bots. To start, follow these steps:
Register by creating an account using your credentials (email and password)
Choose from the various robots based on your requirements
Choose a trading pair from the drop-down menu
Manually select a strategy for the bot or use the recommended options
Save the setting and launch the bot
Is it easy to use?
The bots are easily configurable by adjusting simple perimeters without writing any complex coding. It is suitable for both beginners and professional traders.
Pionex key highlights
The key features of Pionex include:
It offers leverage up to 5x for some algorithms.
The platform has 16 built-in automated cryptocurrency bots.
Pionex AI adviser recommends the best perimeters for the robots.
It has several technical indicators such as Bollinger Bands, MACD, RSI, Price Oscillator, etc.
Services offered by Pionex
At, Pionex, traders can benefit from the automated trading bots with preset settings. They are free for use and trade 24/7 to generate profits from the volatile crypto market. It enables investors to configure the perimeters of their system as they wish. A mobile application on Google Playstore and Apple store is available.
Are traders satisfied with the trading performance of Pionex?
A trusted third-party platform, TrustPilot shows great customer feedback with a rating of 4.2/5 out of 277 reviews. A user left a testimonial by writing that the support is excellent and up to the mark.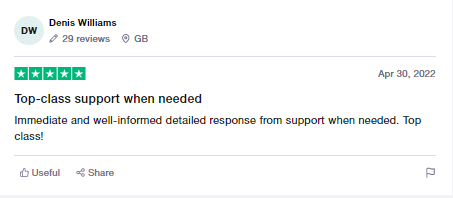 Does it have a native token?
Pionex does not have governance or native token. However, traders can buy/sell several significant coins on the platform.
Pionex user interface
The platform has an intuitive interface and dashboard with all the essential tools for successful trading. The website can be easily understood by new visitors who want to learn about the trading bots and their features. The website supports various languages like English, Deutsch, Portuguese, Arabic, etc.
Is it a good bet for its price?
Pionex claims to be the first exchange with 16 built-in free bots. It can be used for free with incredibly low trading fees of 0.05%. Compared to other algorithms in the market, the algorithms with these features are hard to find at this price. It is also possible to diversify your portfolio by using multiple strategies.
What exchanges does it support?
The trading bots are available on Pionex exchange.
Pionex trading assets
Pionex exchanges allow traders to trade 346 cryptocurrencies, including Bitcoin, Ethereum, Solana, Busd, LTC, DOT, APE, etc.

Are there any fees?
The transaction fee at Pionex is 0.05%, and there are no other hidden charges.

Withdrawal process
Withdrawing cryptocurrencies from Pionex will result in a fixed fee that may vary depending on the currency or token being withdrawn.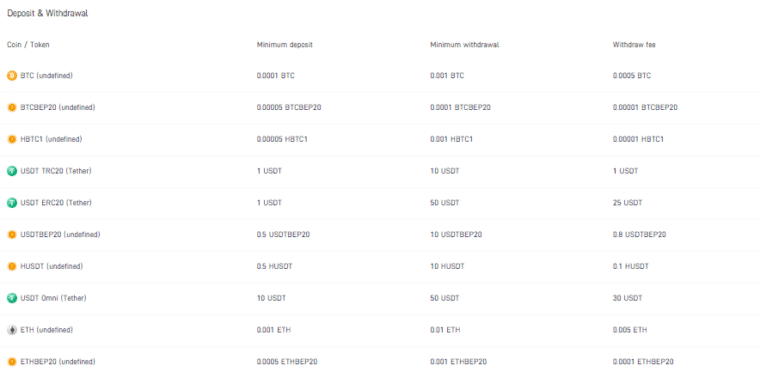 Pionex: is it legit?
Pionex is a legit platform to use as it has positive customer reviews on a trusted website, TrustPilot. The website shows that it has reputable partners like Binance, Circle, Coinfirm, Banxa, etc.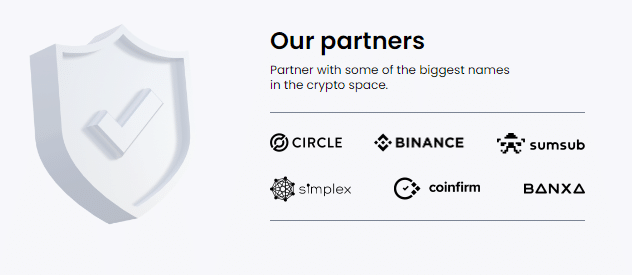 What kind of security does Pionex offer?
The US FinCEN has granted Pionex the MSB (Money Services Business) License. It aggregates liquidity from Binance and Huobi, and it is one of Binance largest brokers and Huobi's leading market makers. Two-factor authentication and identity verification protocols assure the safety of the account.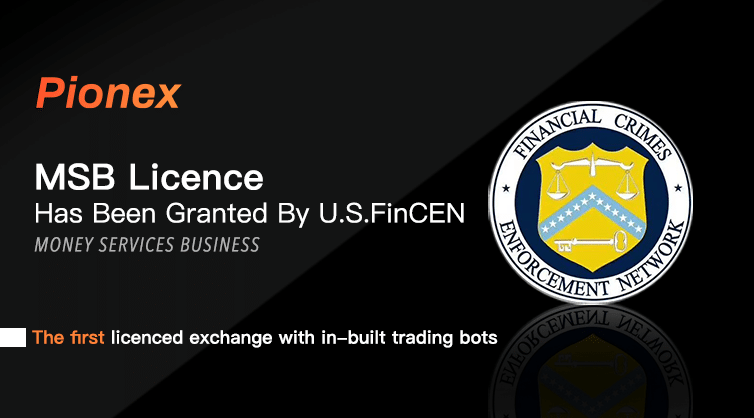 Is Pionex regulated?
Pionex is a regulated platform and is licensed under the US authority.
Best recommended for: multiple trading strategies
Pionex is best for traders who want to trade with automated bots that follow different trading strategies. They can use a variety of algorithms for free and use a low trading fee according to their liking.
Pionex customer support
Traders have several alternatives for contacting Pionex's customer service representatives, such as live chat or email. It has social media platforms on Facebook, Discord, Twitter, Facebook, and Line, where you may learn more about its services.

How does Pionex's reputation look?
The BitUniverse team backs Pionex, and its headquarter is located in Singapore. The team includes Larry Toh as Chief compliance officer (CCO).

Pionex crypto bots are easy to configure by anyone with no market experience. Multiple tutorials are available that explain each of its robots' working, trading techniques, and perimeters. The platform has a mobile application that allows investors to access their system anywhere.
Pionex crypto bots are easy to configure by anyone with no market experience. Multiple tutorials are available that explain each of its robots' working, trading techniques, and perimeters. The platform has a mobile application that allows investors to access their system anywhere.
The Good
Traders do not have to pay anything to use the crypto bots
They have a relatively low trading fee of 0.05% as a maker/taker
It provides helpful tutorials that explain the working of each trading robot
It is a beginner-friendly platform
The Bad
Pionex does not offer a demo account